The days of rummaging through your bag to find your passport and printed boarding pass at the airport may soon be a thing of the past. Recent advances in digital identity and biometric technology are paving the way for a seamless, integrated, and secure travel experience.
Last week, the International Air Transport Association (IATA) announced successful trials of their OneID initiative – an effort to create a unified digital identity and biometric verification system for air travel. The first full test involved a passenger journey on a British Airways flight from London Heathrow to Rome using facial recognition and digital credentials instead of physical documents.
This proof of concept highlights the potential for digital identity to transform air travel in the years ahead. By leveraging secure biometrics like facial and iris scans coupled with digital passports, the entire travel process from booking to arrival could be streamlined significantly.
The Benefits of Biometric Air Travel
For airlines and airports, biometric identity verification offers a host of benefits:
Enhanced security – biometrics are more secure than paper documents which can be lost, stolen or forged. Positive traveler identification allows improved screening.
Increased efficiency – with biometric systems, passenger processing and throughput can be accelerated significantly compared to manual checks. This reduces waiting times and improves the travel experience.
Lower costs – digital processes require less staffing and infrastructure than traditional manual checks. Airports can save on expenditures for personnel, desks, and physical document scanners.
Better use of data – digital identity systems allow customer data to be shared securely between stakeholders for personalized services and relevant offers.
For travelers, the advantages are also substantial:
Less document hassle – no more fumbling for passports or printing boarding passes. Identity confirmation is hands-free using biometrics.
Quicker processing – with biometrics, passengers can breeze through airport security and checkpoints without repeated document and ID checks.
Improved experience – frictionless biometric travel means less waiting in line and more time for amenities like airport lounges.
More personalization – digital identity allows customized recommendations and offers based on traveler preferences and loyalty program data.
Enhanced hygiene – touchless biometric systems reduce physical contact and document exchange amid health concerns like COVID-19.
Surveys Show Traveler Support
Importantly, recent surveys indicate air travelers are receptive to digital identity and biometrics to ease travel requirements. IATA's testing found 75% of passengers prefer biometric identification over conventional documents. SITA, an air transport IT provider, reported high acceptance of biometrics for security, boarding, and ID verification.
However, travelers do have concerns around privacy and data security. Half of the respondents in IATA's survey worried about personal data protection with digital ID. Travelers want to control their information and ensure it is accessed only on a need-to-know basis. Airlines and tech partners will need to make security and minimized data use cornerstones of their digital identity rollouts.
Key Components of Digital Travel
To realize seamless end-to-end digital air travel, several key components need to be implemented:
Digital identity wallets – travelers can store verified identity credentials like e-passports, visas, and driver's licenses on their devices. Control remains with the user.
Biometric database – airlines and airports need access to traveler biometrics like fingerprints, facial images and iris scans for identification.
Biometric readers – devices at checkpoints to scan traveler biometrics and match against verified credentials for touchless processing.
Back-end integrations – connects biometric front ends to airline and government databases to validate identity and eligibility.
E-Visas – electronic visas allow eligibility checks before travel and can be linked to digital passports.
Global standards – ensures interoperability of digital credentials and biometrics across airlines, airports and countries.
Initiatives Driving Progress
Several ongoing initiatives are helping drive this digital transformation in air travel:
IATA OneID – through extensive trials and partnerships, OneID aims to deliver the first end-to-end biometric passenger journey.
ACI OneID – Airports Council International is pursuing similar digital identity goals as IATA for airport stakeholders.
Known Traveler Digital Identity – a World Economic Forum project developing global standards for traveler digital IDs.
SITA Smart Path – using AI and biometrics to enable automated passenger processing through airports.
SAS Biometrics – Scandinavian Airlines using facial recognition for touchless airports and lounge access.
Airside Mobile – Alaska Airlines partnered with Onfido for easy passport verification via travelers' smartphones.
Star Alliance Biometrics – network airlines leveraging biometrics for smoother connections across member carriers.
Aruba Happy Flow – biometric entry process that allows pre-screened visitors an expedited arrival.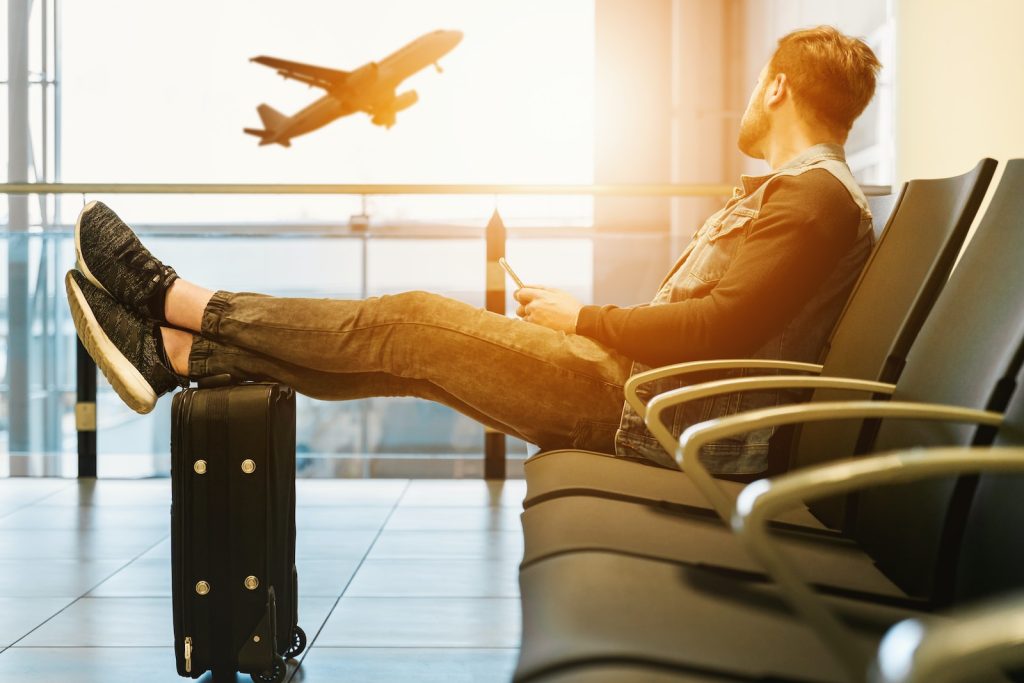 Government Policy Shifts Needed
While much progress has been made by airlines, airports and technology partners, wider government participation is essential to realizing a truly global digital travel framework.
Border control, customs and immigration policy will need to evolve to enable biometric entry/exit and e-visas linked to digital passports. Some examples of progress:
Finland DTC – the world's first government-backed digital travel credential for citizens.
Australia & New Zealand – advanced biometric arrivals processing.
Singapore – extensive use of biometrics for efficient arrivals.
UK & EU – pilots of biometric automated border gates and e-visas.
US CBP – expanding biometric exit pilots.
However, other nations with more restrictive visa and immigration policies still require shifts like:
e-Visa expansion – increasing eligibility for online visa applications.
Visa-free increases – adding more eligible nationalities for visa waivers.
Biometric land borders – extending biometrics from airports to land crossings.
Multinational cooperation – coordination between governments to enable seamless international travel.
Addressing Traveler Privacy Concerns
Traveler trust will be crucial for the adoption of digital identity in air transport. Air carriers and government agencies need to ensure they safeguard passenger data and address privacy worries.
Strategies for building trust include:
Personal control – allowing travelers to manage access to their digital ID details and biometrics.
Limited data use – only accessing verified credentials on a need-to-know basis rather than general data collection.
Short-term retention – minimizing storage of personal data and biometric info after the travel period.
Encryption – using state-of-the-art techniques to secure stored credentials and data in transit.
Transparency – keeping travelers informed on how digital identity systems access and use their data.
Regulatory compliance – adhering to global privacy standards like GDPR for EU travelers.
Consent-based opt-ins – making enrollment in biometric programs voluntary wherever possible to ease concerns.
The Future of Passport-free Travel
While still in its early stages, the vision for seamless digital air travel is advancing rapidly. Biometrics and electronic documentation offer the potential for quicker, more secure and more personalized journeys.
Within a decade, we could see a critical mass adoption of digital identity in air transport. Travelers will be able to book flights online, digitally upload passport and visa data, undergo biometric security screening at airports, and breeze through border checks on arrival – all without needing traditional travel documents at any point.
Manual passport inspections and security queues could be relegated to history. Airlines and airports can operate more efficiently while enhancing security and the passenger experience.
Of course, paper passports and physical handling will still be available for the foreseeable future to accommodate all travelers. But for the majority who embrace digital convenience, air travel in the 2030s may be nearly unrecognizable compared to today's airports.
Yet all these changes depend on coordinated efforts between carriers, airports, technology partners and governments. With diligent collaboration and addressing public trust concerns, the vision of truly seamless air travel can become a reality.
The days of the humble passport book may be numbered as digital identity and biometrics transform air transportation into a frictionless, document-free experience.