Workflow automation tools can help businesses optimize operations. In this article, we compare the features and benefits of the top automation tools available.
These tools include zapier, automate. io, ifttt, microsoft power automate, and workato. We analyze the pricing, features, integrations, and user experience of each tool to help users decide which one suits their needs. With powerful automation capabilities, these tools can save time and resources by reducing the need for manual tasks.
By incorporating automation tools into your workflow, you can streamline processes, reduce errors, and improve overall efficiency. In the following sections, we'll delve into the specifics of each tool and highlight their unique advantages.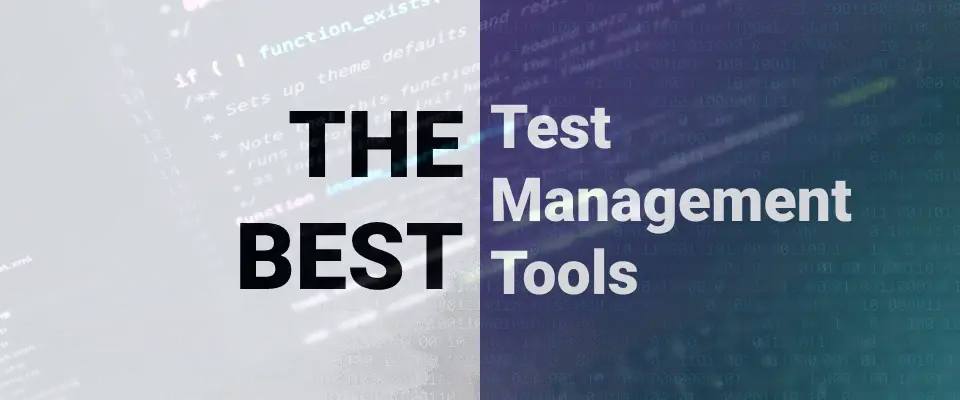 Credit: www.deviqa.com
Features To Consider When Choosing A Workflow Automation Tool
Workflow automation tools offer a range of benefits, from improving productivity to saving time and reducing errors. With so many options available, it can be challenging to decide which one to choose. When selecting a workflow automation tool, several features should be considered to ensure that you get the most out of the tool.
Here are some of the essential features to consider before choosing a workflow automation tool:
Ease Of Use
The ease of use is essential when selecting a workflow automation tool. You want a tool that is easy to understand, navigate, and use. Here are some factors to consider:
User-friendly interface that is easy to navigate
Simple and intuitive design that makes it easy to use
Availability of informative tutorials and guides helps users understand the tool better.
Customization Options
Customization options allow you to tailor the workflow automation tool to your specific needs. Here are the customization options to look out for:
Customization of workflows to suit specific business needs
Flexibility to integrate custom code when required
Ability to create custom fields and templates
Integration With Existing Systems
It is essential to check if the tool is compatible with the systems you are using. Here are some integration features to consider:
Ability to integrate with popular tools like google sheets or trello to improve collaboration
Integration with popular crm and marketing automation software to automate repetitive tasks
Collaboration And Communication Tools
Collaboration and communication are essential for the seamless operation of workflow automation tools. Look for the following features:
Built-in messaging and chat tools for easy communication between team members
Ability to assign tasks and roles to specific users
Real-time notifications help keep all stakeholders informed.
Reporting And Analytics Features
To measure the performance of the workflow automation tool effectively, it is essential to have robust reporting and analytics features. Look for the following:
Detailed reports showing workflow performance
Integration with third-party analytics tools to provide unique insights
Automated performance monitoring to help identify areas that need improvement.
By considering these features when choosing a workflow automation tool, you can be sure of selecting a tool that will help to improve the productivity and efficiency of your business.
Comparison Of Top Workflow Automation Tools
As businesses continue to digitize their operations, workflow automation has become a necessity. Manual workflows are time-consuming and error-prone, leading to inefficiencies and decreased productivity. Fortunately, there are several workflow automation tools available that can help streamline processes and eliminate the need for manual intervention.
In this blog post, we'll take a detailed look at the features and benefits of four of the top workflow automation tools in the market.
Zoho Creator
Zoho creator is a cloud-based low-code application development platform that enables users to create custom solutions for their workflow automation needs without any coding expertise. Here are some key features and benefits of using zoho creator:
Easy drag-and-drop interface for creating custom workflows and forms
Over 50 ready-to-use apps and templates to choose from
Integration with several third-party tools such as zapier and quickbooks for increased functionality
Powerful analytics and reporting capabilities to track performance and identify areas of improvement
Mobile-friendly apps and forms that can be accessed from anywhere
Kissflow
Kissflow is a no-code workflow and business process management software that helps organizations automate their processes and improve efficiency. Here are some key features and benefits of using kissflow:
Simple and intuitive interface with pre-built templates for rapid workflow creation
Powerful collaboration tools for team communication and real-time feedback
Advanced reporting and analytics capabilities to monitor performance and identify bottlenecks
Advanced security features such as access controls and ssl encryption to keep data safe
Integration with several third-party tools such as zapier, google sheets, and slack
Zapier
Zapier is a web-based automation tool that connects different apps and services to automate repetitive tasks. Here are some key features and benefits of using zapier:
Integrations with over 3,000 apps, including popular tools like slack, hubspot, and trello
Simple and intuitive interface for creating automated workflows
Custom triggers and actions to create tailored workflows
Multi-step workflows to automate complex tasks
Collaboration tools to share workflows with team members
Process Street
Process street is a low-code workflow automation tool that simplifies recurring tasks and standardizes processes. Here are some key features and benefits of using process street:
Pre-built templates for common business processes such as employee onboarding, content creation, and it support
Easy-to-use checklist interface with drag-and-drop functionality
Customizable templates to create workflows specific to your organization's needs
Advanced reporting capabilities to track performance and identify inefficiencies
Integration with several third-party tools like slack, zapier, and salesforce
Workflow automation tools are powerful tools that can help organizations boost productivity, reduce errors, and streamline processes. By leveraging tools like zoho creator, kissflow, zapier, and process street, businesses can improve efficiency, reduce costs, and increase profitability.
Frequently Asked Questions Of Top Workflow Automation Tools: A Detailed Comparison Of Features And Benefits
What Is Workflow Automation?
Workflow automation is the process of automating repetitive and manual tasks. It increases efficiency and saves time.
How Can Workflow Automation Help My Business?
Workflow automation can help streamline and optimize business processes, eliminate errors, and minimize delays.
What Are Some Of The Best Workflow Automation Tools?
Some of the best workflow automation tools include zapier, integromat, and microsoft power automate. They offer a variety of features and benefits to help businesses automate their workflows.
Conclusion
After diving into the details of various top workflow automation tools, it is clear that depending on your business needs and goals, each one offers unique features that can optimize your workflow and boost productivity. Whether you are looking for a tool to help with task management, communication, scheduling, or data analysis, these tools have got you covered.
Advantages such as a user-friendly interface, customizable templates, and advanced reporting capabilities are just a few of the benefits that these tools offer. Additionally, automation promotes efficiency and accuracy, freeing up time and resources that can be allocated to other aspects of your business.
In order to select the tool that best fits your company, you need to identify which features are essential and how they align with your business objectives. By investing in an effective workflow automation tool, you'll achieve faster turnaround times, stronger collaboration between teams and departments, reduced errors, save time, and optimize your workflow.